We excel in transport and logistics
ECS is a leading provider of integrated supply chain logistics and intermodal transport solutions. Founded in 1995, our family owned company with headquarters in Zeebrugge, spreads its activities over more than 35 European countries, specialising in transport and logistics between the UK and Ireland, and the European mainland.
Conscious of the environmental impact of our business, ECS is committed to provide sustainable intermodal logistics. Our strategic ambitions focus not only on the financial results, but also on social interests and the environment. By creating a modal shift from road to rail in our intermodal network, reducing empty mileage and creating sustainable logistic solutions for the integrated supply chain, we can substantially reduce greenhouse gas emissions and help creating a better environment.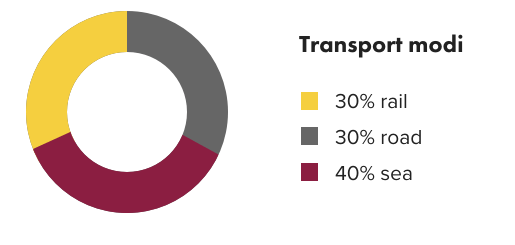 Strategically headquartered in Zeebrugge
As the U.K. & Ireland specialist we are strategically headquartered in Zeebrugge as this increases our level of control and efficiency. Your advantages: cost effective logistics, short communication lines and fast reaction times.
To emphasise our local market-oriented approach we also have offices in Venlo (The Netherlands), Le Havre (France), Novara (Italy), Waterford (Ireland) and Kingston upon Hull (U.K.).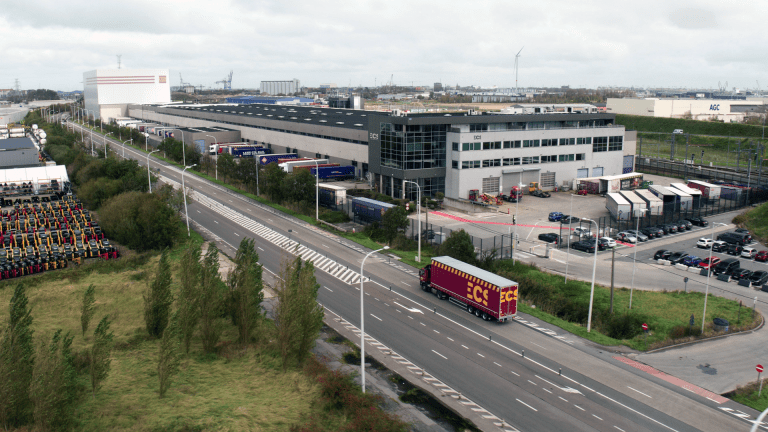 Extensive European network and innovative supply chain solutions
With our vast network of consolidation warehouses in strategic locations across Europe, combined with advanced intermodal solutions, we deliver reliable and sustainable supply chain services and transportation solutions by road, rail and short sea.
Focused on helping our customers achieve both sustainability and cost efficiency goals, ECS has developed an extensive network of intermodal transportation and strategic hubs, covering over 35 European countries.
Our employees are our strongest asset
ECS's employees are the cornerstone of the company's success. Eager to nurture our most important asset, we continuously invest in training, development and career opportunities. We create an inclusive & sustainable culture and support our people to lead healthy and fulfilling lives though vitality and well-being programs and facilities such as a child day-care centre, an in-house gym, different sport events and trainings, and a bar for after-work drinks.