ECS offers reliable door-to-door full load transport solutions by road, rail and sea. With a modern fleet and an extensive network of consolidation warehouses in European strategic hubs, we are committed to provide cost-efficient, reliable & sustainable multimodal transport solutions.
Intermodal transport solutions
The transport market faces many logistic challenges such as road congestions, driver shortage, fluctuating fuel prices, reducing greenhouse gas emissions and many more while efficiency must be maintained. As part of our multimodal solutions, rail transport provides our customers an alternative and modal shift. With a modern fleet of 45ft ambient containers, 45ft reefer containers and own block trains, ECS offers transport solutions which minimise emissions while reducing costs and improving efficiency.
Optimized routing
Reduced empty mileage
70.000.000 km of rail transport
Dry-ambient transport
Our pallet-wide 45ft high cube containers are the optimal units to transport dry commodities securely and cost-effectively within our Pan-European intermodal network.  Having a fleet of 8.000 ambient containers and 400 XL-trailers in combination with rail, road and sea, gives ECS the opportunity to be flexible towards its customers in respect of capacity and transit times.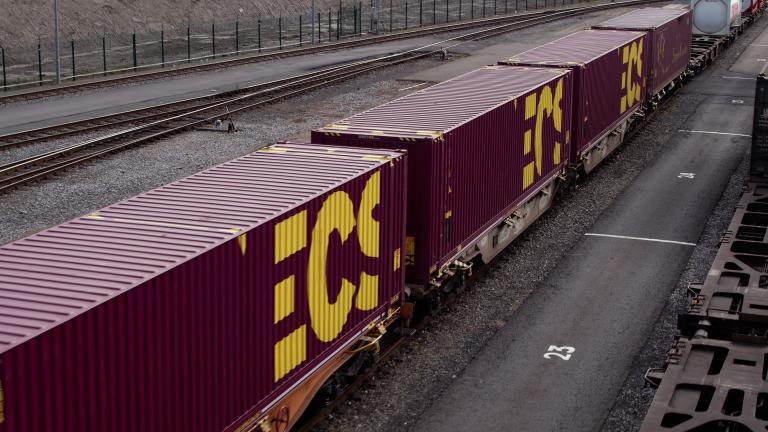 Temperature-controlled logistics
With one of Europe's largest fleet of 45' reefer containers and fridge trailers, ECS delivers reliable and efficient refrigerated transport solutions. Combining energy-saving technology, gps-tracking and remote temperature control, our customers benefit the most reliable chilled transport solutions.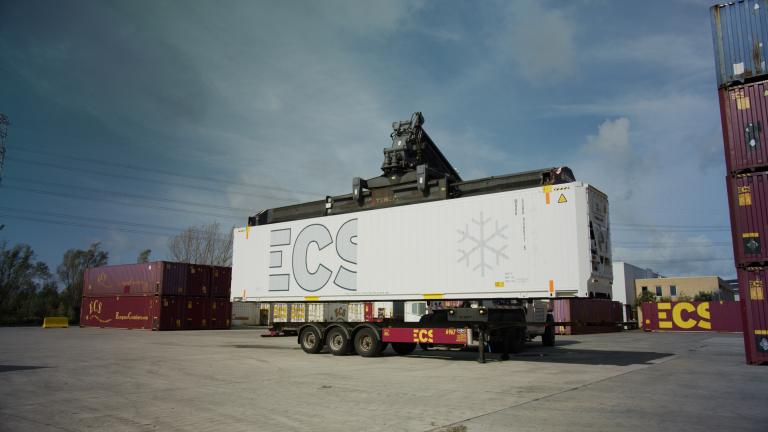 Enjoy a Brexit-proof transport service
After Brexit, trading rules between the UK and the European mainland are changing. Border requirements and custom formalities will be placed on the movement of goods between the EU and UK. To make ensure compliance and minimise any delays, our customs services experts make sure our customers are duly informed on any clearance procedure or customs declaration to follow. Additionally, we offer one-stop-shop solutions for customers who wish to outsource the care of their import and export customs formalities, for their goods to cross any border flawlessly.