Creating sustainable and reliable logistics
ECS aims to drive a sustainable and efficient transition of the transportation of goods in every possible way. As a company we consider it our mission to make a long-term contribution to society, to economic well-being, and social cohesion, in accordance with the environment.
We call it CSR logistics, short for "Creating Sustainable & Reliable logistics".
Sustainability is at the heart of our mission
Creating sustainable and reliable logistics, CSR Logistics, is at the very core of our mission. As a logistics service provider, ECS recognizes the environmental impact of its business and the responsibility to find solutions to alleviate it. Continuous improvement and combining capabilities & initiatives to move CSR logistics forwards has been part of our daily operations and business decisions for many years.
CSR Logistics
As road transport contributes to about one fifth of the EU's total greenhouse gas emissions, reducing CO₂ emissions can be considered as one of the key topics for logistics activities. It is why sustainability is at the core of our mission, and strongly embedded within our daily operations. We continuously aim to provide cost-effective, reliable and environmentally friendly logistics solutions.
Reducing the mileage by road
Increasing the mileage by train
Optimising empty mileage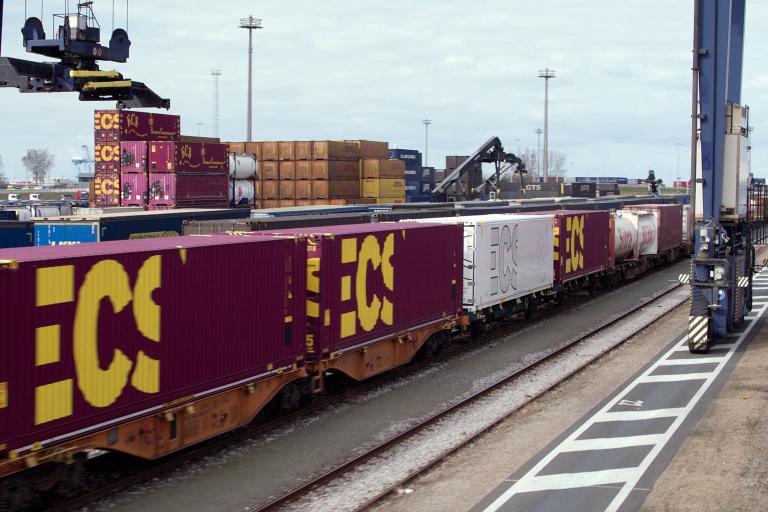 Our social engagement
As a company, and as human beings, we feel a moral imperative to 'give back' to the community and to address relevant social issues. With CSR@ECYES, an initiative rolled out by our staff and fully supported by the executive committee, each employee can launch a charitable event to raise funds for a good cause, supporting charities or community organisations.
QESH
All of our services are supported by a qualitative, environmental, safe, secure and healthy mindset. Our quality management system incorporates this mindset to ensure continuous improvement on these areas.