ECS has received the EcoVadis Platinum Label. With a score of 75 out of 100, ECS is in the top 1% of companies rated by EcoVadis in the transport sector. The recognition comes based on the efforts made in the field of more sustainable transport and ECS's recently published sustainability report setting out its ambitious sustainability goals for 2025.
EcoVadis is the global leader in corporate sustainability assessments, with a network of more than 100,000 assessed companies. EcoVadis evaluates how well a company has integrated sustainability and Corporate Social Responsibility (CSR) principles into their business and management systems. The methodology is based on international sustainability standards, including the Global Reporting Initiative, the United Nations Global Compact and ISO 26000.
Having previously received the Silver and Gold Label from EcoVadis, the Zeebrugge-based market leader in intermodal logistics is now rewarded with the Platinum Label. This recognition means that ECS can count itself among the top 1% of all assessed companies within the postal, courier and multimodal freight transport sectors. And this at a time when logistics is facing a lot of challenges with COVID-19 and Brexit.
Sustainability strategy
Philippe Mathieu, CEO of ECS, is proud of the result achieved. "It confirms the strength of our new sustainability strategy with horizon 2025. In it, we aim for a sustainable and efficient transition of freight transport, from road to rail. As part of our multimodal solutions, rail transport offers our customers an alternative while reducing CO2 emissions. We combine a strategic intermodal network, cost-effective supply chain solutions and professional customs clearance services to provide the most sustainable and reliable logistics while keeping our customers at the centre."
"
We combine a strategic intermodal network, cost-effective supply chain solutions and professional customs clearance services to provide the most sustainable and reliable logistics while keeping our customers at the centre
"
Philippe Mathieu - CEO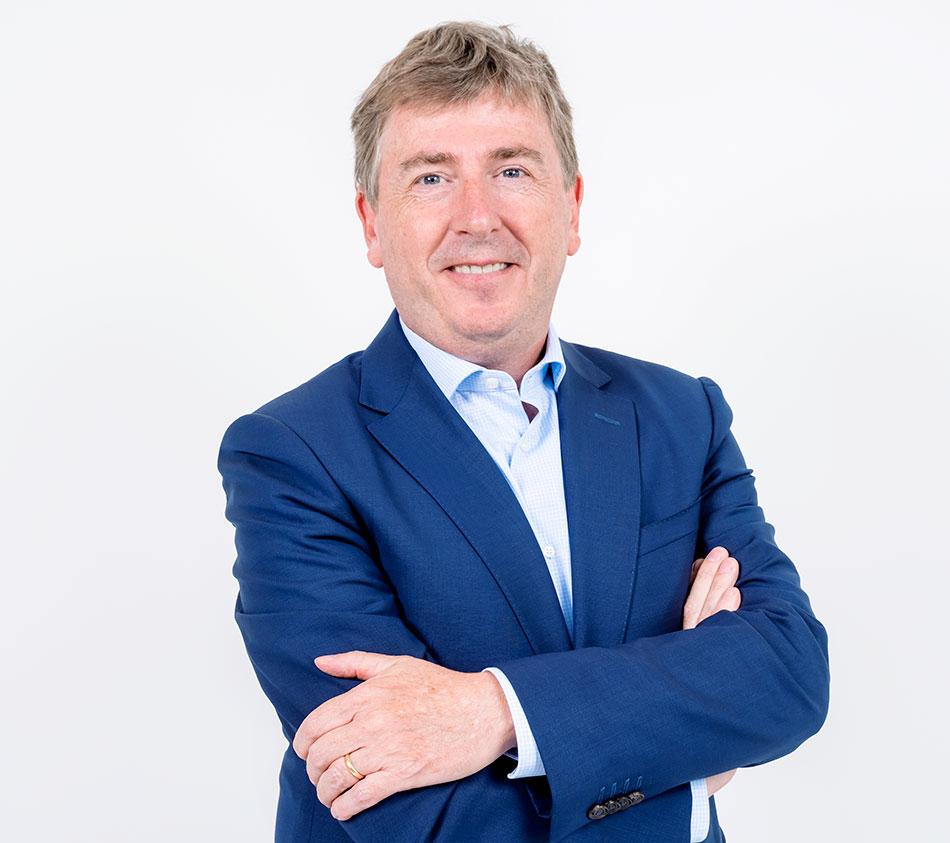 Innovative projects
ECS aims to be a European leader in integrated supply chain and intermodal solutions. Sustainability is at the heart of this. ECS calls this "CSR Logistics": creating sustainable reliable logistics. That is why it invests heavily in automation and digitalisation to make logistics as efficient as possible.  Optimal planning based on data analysis and artificial intelligence reduces the transport of empty containers.  As a result, less unnecessary CO2 is emitted and container shortages can be limited. By focusing on double stacking and optimal consolidation, the number of truck transports was significantly reduced. Moreover, ECS only works with full loads. 76 of the 220 refrigerated trailers were equipped with solar panels, significantly reducing fuel consumption and carbon footprint. This results in annual savings of 1,000 litres of fuel per trailer and a reduction in CO2 emissions of as much as 2,000 tonnes over ten years.
In 2021, 2.5 million containers were transported, covering 62 million kilometres by rail and avoiding 233,000 tonnes of CO2 emissions compared to 2020. Innovative projects such as the in-house customs service launched in 2020 further contribute to the CSR mission. In 2021, 268,043 automated export declarations and 271,998 automated import declarations were handled. 
Commitment to rail traffic
At ECS, we are aware that there will never be 0% CO2 emissions in this logistics story. They therefore strive to minimise unnecessary emissions by focusing on sustainability and efficiency. As part of its multimodal solutions, ECS offers its customers an alternative via rail, and the energy crisis and planned CO2 taxes will further strengthen the demand for innovative, sustainable and efficient logistics solutions among both manufacturers and retailers. ECS currently already has three rail-linked warehouses and a new rail-linked high-bay warehouse will open its gates in Zeebrugge in April 2023.
"Our strategic ambitions are not limited to financial results but include social and environmental concerns. The crises of recent years do not make achieving sustainability goals any easier. Nevertheless, ECS is sticking to the predetermined objectives. By creating a modal shift from road to rail transport in our intermodal network, reducing empty kilometres and creating sustainable logistics solutions for the integrated supply chain, we can significantly reduce greenhouse gas emissions and contribute to a better environment," Philippe Mathieu concludes.
ECS's full sustainability report can be accessed via this link.