Last week, ECS joined the "Doing good business" campaign of VOKA, the Flemish network of companies. As a company, we believe it is our mission to make a sustainable contribution to society, economic welfare and social cohesion, while respecting the environment. For example, by focusing on modal shift and reducing road transport, we contribute to a greener future while ensuring efficient and reliable logistics for our customers. We call this CSR Logistics: Creating Sustainable & Reliable Logistics.
In other areas, too, ECS shapes its vision on social responsibility and sustainability. There is no shortage of busy bees in the port of Zeebrugge, but at ECS there has been noticeably more buzzing since last year. Last year we placed two hives on our premises, and all employees could already taste the result. It is one of the first ideas in a series of sustainable initiatives devised by the employees themselves.
"
Creating sustainable and reliable logistics, CSR Logistics, is at the very core of our mission
"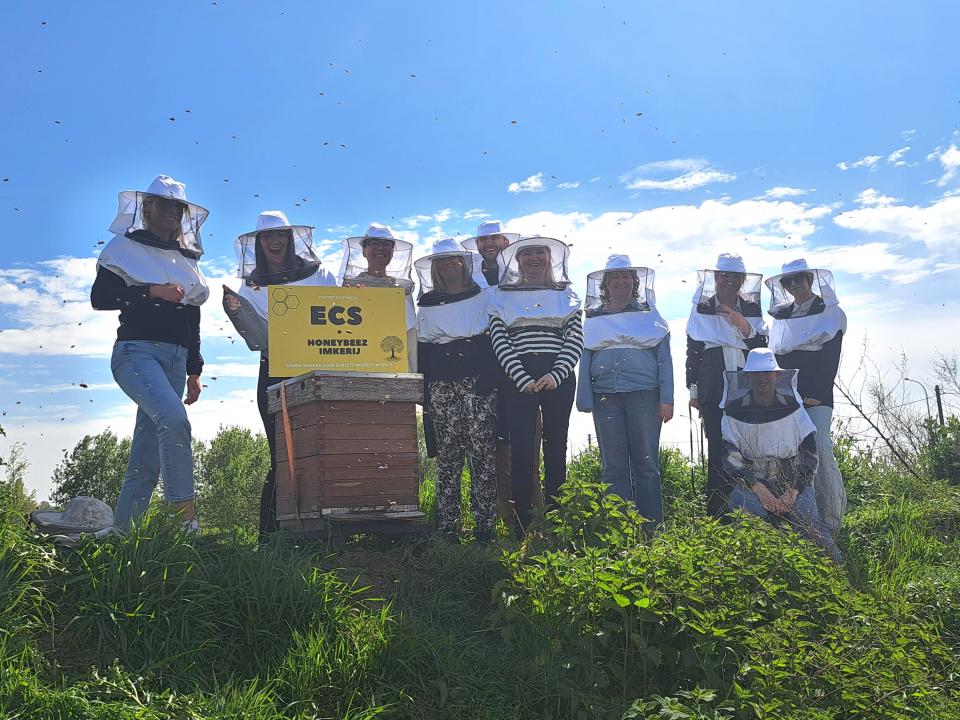 The hives were installed by Beeing, a bee farm from Wevelgem that is actively involved in sustainable green space management and the creation of sustainable living environments. In order not to disturb the surrounding nature too much, the number of hives remains limited. Together, the two hives contain some 80,000 bees, which yield about 12 kilos of honey annually. This was harvested and given in gift jars to the employees.
The hives are just one of many ideas suggested by ECS staff. In total, the various business departments gave 39 ideas for ECS to further pursue sustainability. These range from placing more plants in the offices to plogging on Zeebrugge beach.