ECS, market leader in supply chain and intermodal transport, wants to further invest in the infrastructure of the Delta 3 terminal in Dourges, Northern France. Therefore, ECS is increasing the number of train journeys to and from Dourges and there are opportunities to significantly expand the existing capacity. Delta 3 is a trimodal terminal connected to the road, rail, and inland waterway networks. By organising freight transport via both trucks, ships and trains, the carrier guarantees fast delivery times, helped by the terminal's strategic location.
ECS has been active in the trimodal terminal Delta 3 in Dourges in Northern France since 2018. The logistics company with headquarters in Zeebrugge invested 30 million euros in four hectares of warehouses that are connected to the rail network, inland shipping and road infrastructure. The investment is part of ECS's multimodal approach, which focuses fully on sustainable transport via trains and ships. Every month, 45,000 pallets are processed from, among others, Danone and Ontex.
Unique in Northern FranceThe large volume of goods handled makes Dourges a unique terminal, especially in Northern France. The multimodal character of the terminal is further enhanced thanks to its strategic location next to the important north-south axis. "Companies in the North can very quickly supply all of France and the border region through our multimodal logistics platform," said Thibault Fruitier, President of LDCT (Lille Dourges Container Terminal).
48 trucks off the road dailyTo further optimize the possibilities of the trimodal terminal, ECS is increasing the number of weekly train journeys from six to seven. In this way, 1,050 pallets can be transported daily by rail, which means 48 fewer trucks on the road. These goods can be delivered in 24 hours in all major French cities with night trains, a speed that is unattainable by road transport. The Netherlands, Belgium and the border regions of Germany and Italy can also be supplied from Dourges thanks to an extensive network of rail connections.
"
Depending on the demand from suppliers, we can easily increase the capacity of the warehouses tenfold.
"
Hugo Donche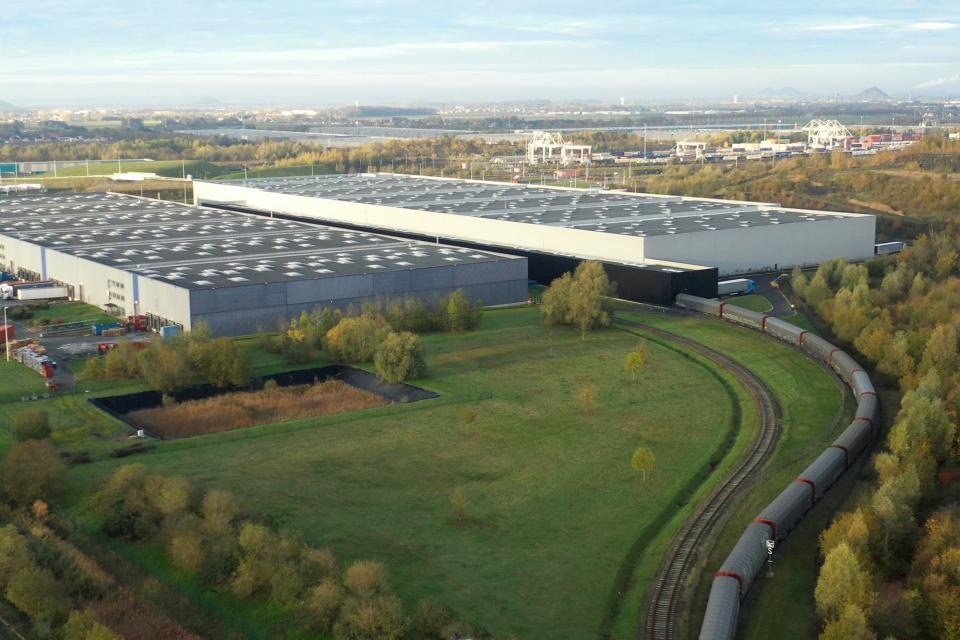 Growth potential
"The time savings inherent in rail connections is an important reason for a transporter to invest in rail transport", explains supply chain and development director at ECS Hugo Donche. Dourges still offers a lot of growth potential in that area, he knows. "Depending on the demand from suppliers, we can easily increase the capacity of the warehouses tenfold. We are prepared to make the necessary investments for this."
Several discussions are currently underway with interested companies that want to use ECS's infrastructure. By investing more resources in the terminal, even more suppliers from Northern France and the border region with Belgium will have the opportunity to supply customers all over France and neighboring countries in a fast and sustainable way.