The Zeebrugge-based logistics and transport company ECS2XL has received a permit for the construction of two new warehouses at its location in the Zeebrugse Transport Zone. The works will start soon. ECS2XL, based in Zeebrugge, is a European market leader in integrated supply chain and intermodal solutions. The family owned company, founded in 1995, is spread over more than 35 European countries, and specializes in transport and logistics between the UK and Ireland, and the European mainland.
 
In the last 10 years ECS2XL has realized double digit growth organically and by acquisition. The company has been able to realize this growth by investing in people, technology, data, automation and digitalization.
To further support this growth, ECS2XL plans the construction of two new warehouses, good for a total capacity of more than 10,000 m2. Operating the new warehouses will also generate a significant number of new jobs for the region. Both warehouses will mainly be used for the transhipment and storage of foodstuffs.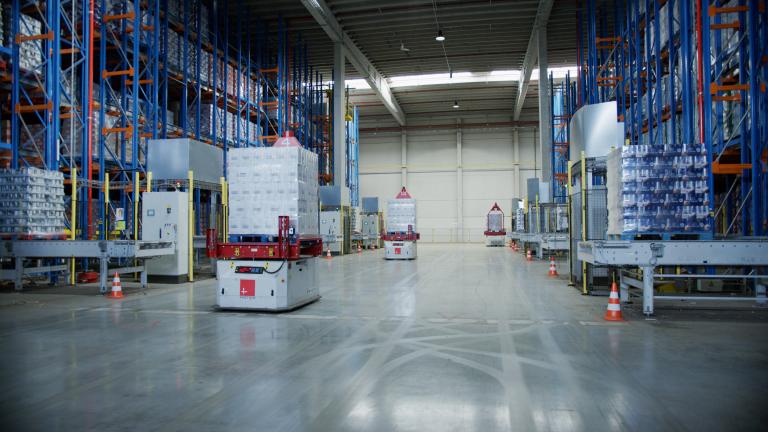 A first warehouse for refrigerated goods will extend the refrigerated warehouse that is already in use at the company's location along Karveelstraat. The expansion of the cold storage warehouse will be equipped with five new loading bays.
A second warehouse is being built on the site of the La Bretagne Logistics buildings, that have been vacant for years along the Kraakstraat. The latter will be demolished.
The new warehouse will have a heating system so that the temperature never drops below 4 ° C. This warehouse is provided with 29 loading bays.
This expansion, which can be developed partly thanks to the continuous efforts of the City of Bruges for local companies, also provides space for the storage of pallets, a space for the fire brigade and a parking area for both trucks and passenger cars.